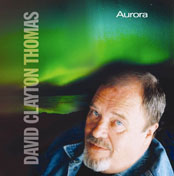 ---
Mercy Lord Above (4:34) - (D. Clayton-Thomas)

Don't Explain (4:47) - (A. Herzog/B. Holiday)

Parchman Farm (4:56) – (M. Allison)

This Bitter Earth (3:46) – (C. L. Otis)

Gimme That Wine (4:51) – (J. Hendricks)

A Visit From The Blues (4:10) – (D. Clayton-Thomas)

Moonlight In Vermont (3:26) – (J. M. Blackburn)

Wild Women & Po' Boys (5:05) – (D. Clayton-Thomas)

River (5:31) – (J. Mitchell)

Lucky Old Sun (4:23) – (H. Gillespie/B. Smith)

Lazy Bones (4:53)

– (H. Carmichel/J.Mercer)
Night Be Kind (5:19)

– (J. Williams)
---
Produced:

May & October 2004

by David Clayton-Thomas and Doug Riley. Mastered by Chad Irschick & Michael Hass. Recorded mixed and mastered at Inception Sound Studios, Toronto Canada. Ex. Producers Virgil Scott & Jim West





I wasn't to impressed when I first heard this cd. I felt that it was little to much laidback. But I have to admit that it's gets better the more I listen to it.
I do have some objections in the choosing of the songs. I have heard "Don't explain" and "Gimme that wine" before. I would have prefered songs that weren't recorded before. But apart from that, I like it. My favourites are "Lucky Old Sun", "Wild Women & Po' Boys" and "Mercy Lord Above".






---
Personnel

David Clayton-Thomas – Vocals
Doug Riley – el. Piano/B3
Robert Piltch – Guitar
Jake Langley – Guitar
George Koller – Bass
Terry Clarke – Drums
Neil Donnell & Joel Feeney – Background vocals.
---